Why Granville Guitars?
S.G. "Scooter" Davis handles all repairs for Granville Guitars. He has been working on and playing guitars and amps for over 30 years. Scooter apprenticed with Mr. Pete Galindo for 7 years and holds a technical degree in electronics. He holds a wide variety of factory authorizations from the leading names in the industry. Scooter is a member in good standing with the Guild of American Luthiers.
Check out Scooter's blog A View From the Granville Bench
Q: Who does the repair work?
A: S.G. Scooter Davis handles all repairs for Granville Guitars. He has been working on and playing guitars and amps for over 30 years. Scooter apprenticed with Mr. Pete Galindo for 7 years and holds a technical degree in electronics. He holds a wide variety of factory authorizations from the leading names in the industry. Scooter is a member in good standing of the Guild of American Luthiers.
Q: What items can I bring to Granville Guitars for repairs?
A: Granville Guitars provides full repair services for electric and acoustic guitars, bass guitars, and vintage tube amplifiers. We currently do not do P.A. gear or keyboard repairs. Granville Guitars also offers custom effects pedals built by Scooter.
Q: How long can I expect my repair to take?
A: All repair customers should expect to allow at least 10-14 days turnaround time. While the work itself may not take that long, at any given time there can be 10-30 other repairs in the shop waiting their turn. Many repairs can be handled sooner but some may take much longer depending on parts availability or acquiring of schematics.
Q: What happens when my repair is completed?
A: You can expect to hear from us immediately upon completion of the repair. At that time you will be asked to pick up your instrument within three business days of completion. Any repair that is left unclaimed beyond 10 business days will be subject to a weekly storage fee of $10. After 30 calendar days the repair becomes the property of Granville Guitars.
Q: Can I visit with Scooter personally?
A: Of course! The Granville Guitars repair hotline is 727-392-4545. If you get the voice mail please leave a message! You will be contacted promptly.
Q: Can you tell me how much _________ would be?
A: Please see the above rates schedule for general cost information. However, instruments must be inspected in person in order to give an accurate appraisal of the work necessary. Therefore, we are unable to give estimates over the phone or via email.
Q: Can I bring my own parts?
A: Certainly. Although before you buy, shop around and get your best price. The chances are very good that we can beat it. Special order parts must be paid for in full before ordering.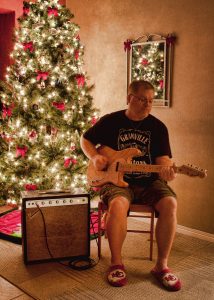 Testimonials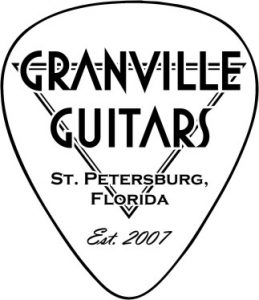 Granville Guitars has always been my go-to guitar shop for setups and repairs, and the results have always been phenomenal, so when I found out that they were diving into the world of custom pickups, I knew I had to get a set. I described exactly what I was looking for, and even brought in my rig to demonstrate my taste in tone. Service was fast and extremely fairly priced, and when I received my guitar with the new pickups, I was immensely impressed. The new pickups made my 200 dollar RG sound like a guitar ten times the price! It's easily one of my favorite guitars now. Whatever sound you want to get, I guarantee Granville can build a pickup for it. Thanks again, Scooter!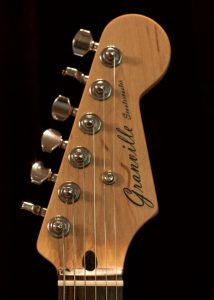 Hey,
The amplifier sounds absolutely perfect.
Thank You so much for your help and informative repair details!
Best,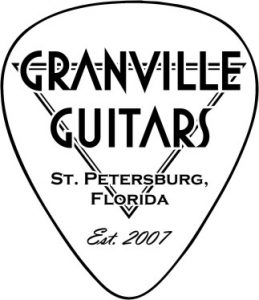 Scooter,
Concerning the ADA MP-1 which was recently in your shop.
Thanks, this is a new beast and I'm very impressed and excited that it works better than I've ever heard it.
There is a lot more power and it surpasses the Mesa Boogie that I use for overall gain. It's amazing.
Thanks again, will talk in the future,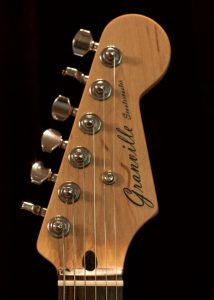 Hey Scooter,
I finally got home and got to play my guitar without all the shop noise.
You did a really nice job on it.
It finally plays the way I always thought it should.
10 times better than it was.
Thanks,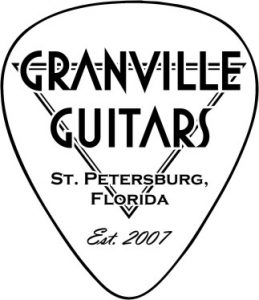 Scott,
Thanks for working on my acoustic.
It's definitely easier to play. Also, the intonation has improved considerably (to my ears).
Most happy with the results.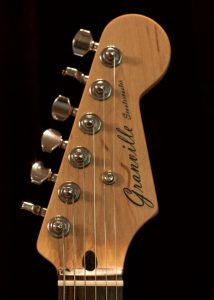 Dear Scooter;
Walker here, just thanking you for giving me back my amp.
It has never been more beautiful! It just begs to be played all day long.
AND your CD . . . you just blow me away!
The vocal on " Last of the Wine " is world class my friend.
Dang! Why ain't you on the road? (maybe because we like our sanity )
You have not seen the last of me!
I am glad you are so talented.
Your friend; Walker Kaeck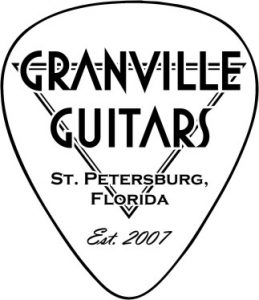 Hi Scooter;
The Guild X-700 is working great now that you did that expert repair. Thanks so much.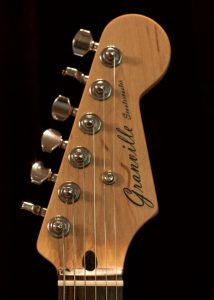 Hi, Scooter
You repaired (and cleaned up the gunky bridge on) my Gibson L6-S recently (and my Fender amp). Both are working great. I've really been enjoying playing the old Gibson again
Thanks!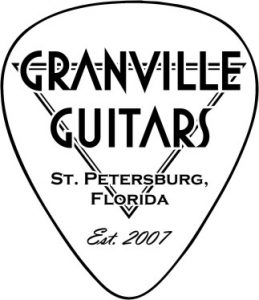 Hey, Scooter-
About my Strat you did a wonderful job, man! I really appreciate it. Me & my guitar are in love all over again. Youve got a customer for life!
Reggie Dockens (Shifty Eyed Dog)
http://www.myspace.com/shiftyeyeddog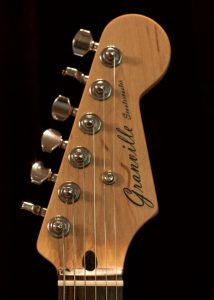 The Copper Drive couldn't be better!! I got that noisy P 90 in the Armstrong, the Bandmaster, and the Copper Drive all working together– killer sound.
Thanks a lot. We'll be back.
Sonny Harlan (Sonny Harlans Southern Brawl / Rebel Pride)
http://www.myspace.com/harlanrockfrenzy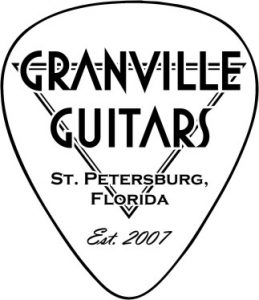 Hey there Scooter! I want to thank you for the fantastic work you did on my G&L ASAT. The EMGs sound great and no more annoying single coil noise! I like that you returned the guitar as clean as I left it for you, little things like that make doing business that much more satisfactory. Since Im somewhat of a compulsive guitar buyer Im sure youll be seeing me a lot for mods, P/Us, etc
http://www.myspace.com/bikerocksfla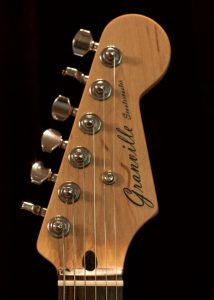 Scooter, even if you were a woman…you'd be The Man!!!!
You resurrected my Les Paul Junior.
You rock!
http://www.myspace.com/bryandavidwilson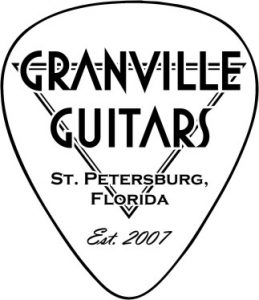 I highly recommend S.G. Scooter Davis of Granville Guitars for his extra effort and meticulous attention to detail. Great job.
http://www.myspace.com/barthmichael01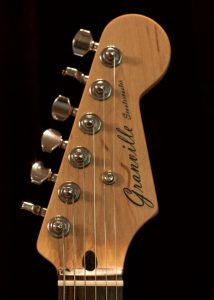 Hey Scooter, I thought I would drop you a line and update you on the Godin nylon string guitar you restrung and setup for me. I can't put this guitar down as it plays smooth, sounds vibrant and frets easily especially with these arthritic hands.
Regards,
Len Amaral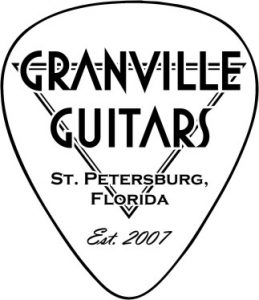 I received the pedal yesterday and immediately plugged it in. You did a great job on these delay pedals. Very warm and clear sounding with absolutely no noise, which is my pet peeve with delays. It's also better looking in person. After building a couple of pedals myself and knowing the amount of work involved in making one of these little gems, I think these have to be the best value on the planet. I know I will enjoy this for many years. It really is a perfect fit to my style of music and playing. Awesome, beautiful job on that one. everyone is going to try to steal it! In my opinion, great sounding pedals can stand on their own, but a great sounding pedal that the builder takes the time to make them look like the quality that lies inside is what sets them apart from the rest of the crowd. Great job! Keep up the good work. I look forward to getting to Tampa and meeting you in person some day. Thanks again!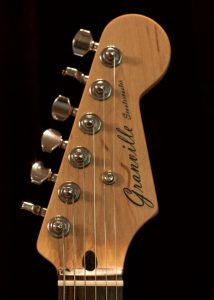 I Love my Screamer. It is the perfect compliment to my other overdrives. Light crunch to singing overdrive. A boutique sound for a working musician's price. This pedal has found a permanent home in my pedalboard. Pros: everything Cons: none
Rod Jerke of Power Play (Sioux Falls, SD)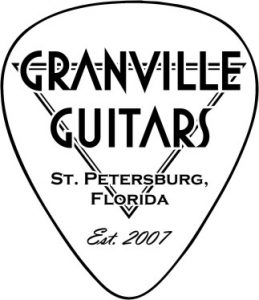 As a traveling musician, its scary sometimes to take my treasured instruments in to a place for repair. I ended here in St. Pete after traveling for 5 years. I took my guitars into Scooter to have them fine tuned after playing the hell out of them for so long. He totally made my PRS play like it never had. He even put push pots in and changed out a knob for a toggle switch. I always loved that guitar but nowthere is not a sound I cant get!
I had a Martin stored in South Carolina since 2001, I just never liked playing it. I gave it to him. He gave it back. Now its one of my favorite guitars. It plays great! Thank you Scooter!
Chic Lisitano www.ChicRocks.com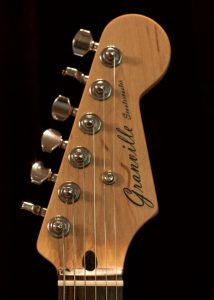 Little story about your work! A student brought 2 guitars to a lesson for me to inspect, I was amazed at how well they were setup and knew it had to be a pro job, the fret boards felt perfect! String height perfect! I asked who set them up, guess who? Another Student, 1 guitar, same story, guess who???
Yep, they both said scooter did the setup!
Although I take care of my own guitars, there are times when I need a pro, I'll give you a shout when I get there!
GREAT WORK!!
http://www.myspace.com/steveredlasner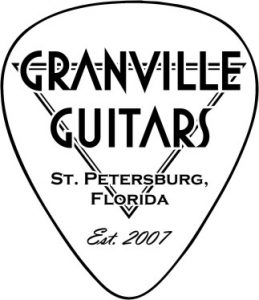 Scooter has worked on several of my cranky old guitars. His meticulous approach and painstaking attention to details clearly shows in his work. He is very thorough and never has delivered anything but top notch care and service. He also has a tremendous knowledge of amp electronics, as well as the typical things that guitars need to play well and sound great. Guitars are very personal instruments and must be set up to the individual players taste, in order to deliver the best performance and sound when you are playing live or recording. Scooter is one person that I trust with my guitars and amps. He simply knows what he is doing, asks questions, and has a way of accomplishing what you want. He's the bomb !
Lowell V. Reed – local musician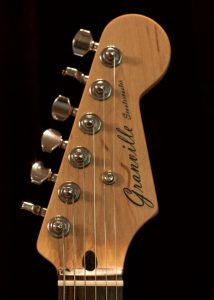 Scooter, I wanted to write and thank you for the great work you did on my American Deluxe Fat Strat.
The fret job you did was superb. The extra work you did to make the whole process even more complete was
above and beyond the call of duty. Its those little extras you add like the polishing, pot cleaning, etc.
that keeps the customer coming back again and again. Thanks again and keep up the excellent work.
Tom Spittle of Rebel Pride Band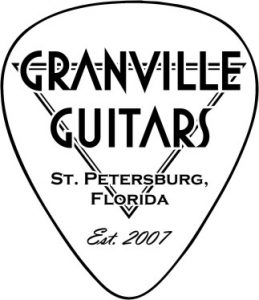 When faced with the prospect of touring Europe with Jon Olivas Pain, I wanted a bass that could go the distance on every song–at every show. Thus, the EMG equipped Granville Bruiser bass (tuned low to high B-E-A-D) was born. What a beastcomplete with a beautiful birdseye maple neck! Attention to detail, spanking tone, perfectly set-upthese are the attributes you can always expect from Granville Guitars. I wouldnt dream of taking my instruments or amps to anyone but Scooter!
**Note from Granville Guitars: Jason created most of the really cool artwork on our website. Thanks Jase!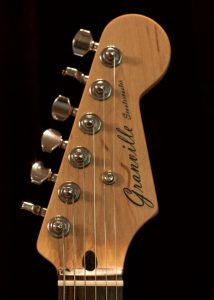 Attention to detail-expert craftsmanship-timely turnaround
My guitars always sound and play better after a visit with Dr Scooter
Awesome refret on the Takamine thank you
Acoustic and electric… all my guitars get the "Granville" experience
Rob Foster-Local troubadour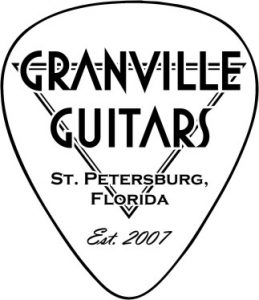 The guy's a pro. He knows what he's doing. No one else works on my guitars.
Mike Calzone – local musician & legend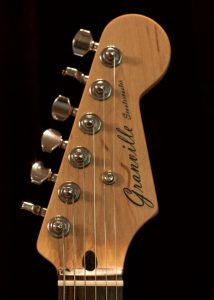 Check out the article in Vintage Guitar where Chris Duarte mentions the Granville Procrastinator.
Chris Duarte – blues guitarist